It's true, there are so many things to consider when installing a CCTV system for your home. There are plenty of installation companies that will be happy to sell you their service—but some will install outdated equipment with no guarantees, operating on outdated technology and lacking the essential features necessary for an effective security and surveillance system. And that's where we come in.
There are many different types of CCTV systems available on the market today, but they all have some common features that make them effective. Here are five things to look out for when purchasing a CCTV system: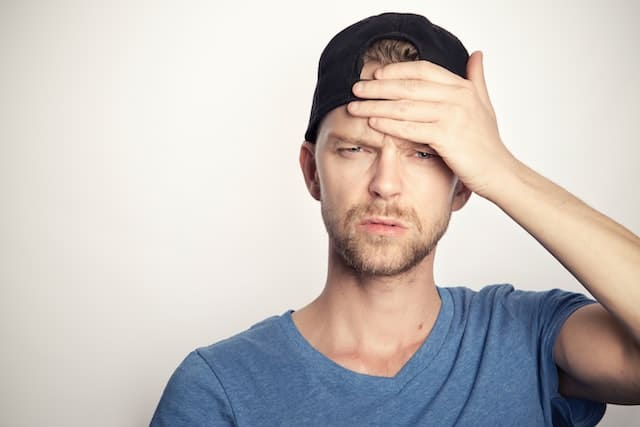 1. Security System Type (IP or Analog)
There are 2 main types of CCTV systems, IP CCTV and Analog CCTV. The primary difference between IP CCTV cameras and analog CCTV cameras is that IP cameras are digital, while analog cameras are analog.
IP Cameras
IP stands for Internet Protocol and refers to the way in which data is transmitted from the camera to the recorder. IP cameras use the TCP/IP protocol to send video (along with audio and other signals) via a single Ethernet cable to an NVR where it's stored as a video file. Most modern IP Cameras are powered by the NVR using POE (Power over Ethernet). This means the camera can be connected to the recorder or network using a single Ethernet cable.
Analog Cameras
Analog CCTV systems send video signals over coaxial cables. These are the old type aerial cable. The signal is sent to a DVR using a shotgun cable. More correctly described as an RG59+2 Core Power Cable or RG59U. This type of cables consists of a 2 cables running side by side, one carrying the signal and the other carrying power. Most modern analog cctv systems carry 12V.
Analog Cameras are a lot cheaper than their IP equivalents and therefore a lot more popular. The downside is that they are more susceptible to interference and image quality will not be as crisp as IP cameras.
Originally Analog Cameras supported only CVBS (Composite Video), which was an analog signal that carried one video stream but modern Analog cameras now support HD-CVI, HD-TVI and AHD. These are encoding methods which allow higher resolutions over the traditional coaxial cable and can now reach resolutions of 8MP. Picture quality however is still not as good as IP Cameras.
HD-TVI: (High Definition Transport Video Interface) HD-TVI technology was developed by the Japanese company TechPoint. It began with 720p (HD) and 1080p (Full HD) cameras on the market. It has been adopted by Hikvision and can reach resolutions of up to 8MP
HD-CVI: (High Definition Composite Video Interface) In 2012, Dahua released their HD-CVI technology and began to market it in 2014. This was a substantial advancement for CCTV cameras because with coaxial cables they were able to transmit high definition images. HD-CVI can now reach resolutions of up to 8MP (4K). This technology is used in SPro Analog Cameras.
AHD: (Analog High Definition Composite Video Interface) The Korean company Nextchip developed AHD technology, which brought 720p and 1080p analog cameras to the market. HD-CVI, HD-TVI were proprierty technologies and AHD was introduced as the protocol which majority of other manufacturers adoped. There are three other AHD-related standards known as AHD-L, AHD-M and AHDH. The "L" stands for low resolution, the "M" represents medium resolution (720p) and high res (1080).
Although there is a difference between transmission methods and image processing between analog and IPsystems, they are both capable of remote viewing and this has become a standard feature of modern analog or IP CCTV system.
2. Night Vision & Colour-Night Vision Cameras
Night vision is the ability of a camera to produce clear images in low light. Since many crimes are committed in the dark and on unlit streets, this feature can be a real lifesaver.
Night vision was traditionally acheived using Infra-Red LEDs. When looking directly at the camera when in night mode- these are the little red dotted LED's. When pointed at a location, these lights are invisible to the naked eye, but can be seen by cameras using a special sensor. Night Vision from Infra-Red cameras is capable of producing a black & white image only.
In contrast, the newer Color Night Vision (CNV) technology , which uses light from standard white LEDs instead of IR LEDs is capable of producing colour images at night.
Color night vision cameras use a special filter to distinguish between the infrared and visible light spectrum. This allows images to be captured under low-light conditions, rendering them in full color.
3. Watching your CCTV Remotely
One of the most important features of a CCTV camera is its ability to be accessed remotely. With this feature, you can monitor your home or business from anywhere in the world through an internet connection. Although most systems now have the ability to be viewed remotely it is important to check the stability and features of the remote viewing software and Apps used to connect to the recorder.
The Apps you are able to use with your CCTV system will depend on the manufacturer of your recorder or cctv camera. Some apps are better and more reliable than others. Some allow smart playback and event push notifications. For example if you want a notification if a perimeter was breached, the system can be setup to send a push notification to your mobile.
4. Video Recording Quality (resolution, frame rate)
The video quality of your CCTV system will affect how clear the images are and how large they can be viewed. High-resolution cameras will allow you to zoom in on the image and see a clearer picture. It is important however not to get overly obsessed only with resolution. Colour reproduction, picture quality and how clear the images are at night are just as important.
In 2023, we would recommend 4MP or 5MP cameras as sufficiently high resolution but you can opt for 8MP (4K) or 12MP if you require more image detail.
The frame rate determines how many frames are recorded per second and a frame rate of above 25fps is required for real-time view. The larger the resolution and frame rate, the more hard drive storage space will be required to store the footage.
5. Deterrent Features
Thanks to the innovation in technology cameras now come equipped with features that can deter an intruder before they break in. This is one of the most important features to look for when purchasing a security camera as it can help prevent burglaries and theft.
Some of these features include Visual Alarm, Audiable Alarm, two-way audio and push notifications to your phone.
To make an informed decision on purchasing your CCTV equipment, you can visit our showroom and speak with one of our CCTV specialists. They'll guide you through the range of technology available to create a customised solution.