Some of you may dislike the cloud method of remote viewing and prefer the traditional IVMS. Here we will guide you on setting up port forwarding on a Virgin Media router.
Step 1
It is important to setup a local static ip address for the DVR. This will ensure that your device retains the same IP even after your router is rebooted. From within your DVR, select Configuration > Network and set a static IP for it inside inside your network range.
Step 2
Login to the Virgin Media router from your browser. The address for the settings is shown on a sticker on the bottom of your router. The address is usually 192.168.0.1

If you have entered the correct address you will be see the login page.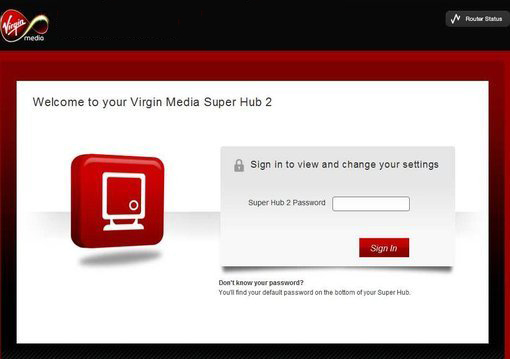 The password can be found on the label on the bottom of your Super Hub under "Super Hub settings".
Step 3
Once logged in you will see the following settings page: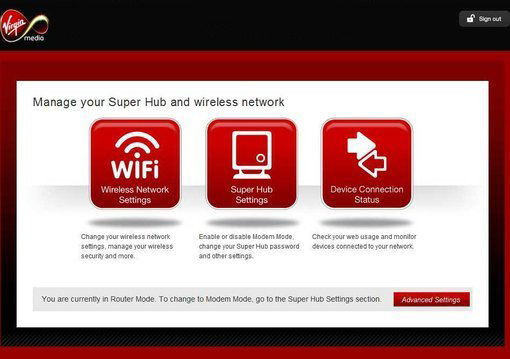 Click the red Advanced Settings button in the lower right corner .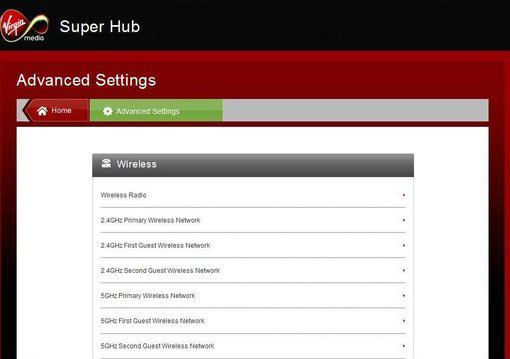 Scroll down and click the  Port Forwarding link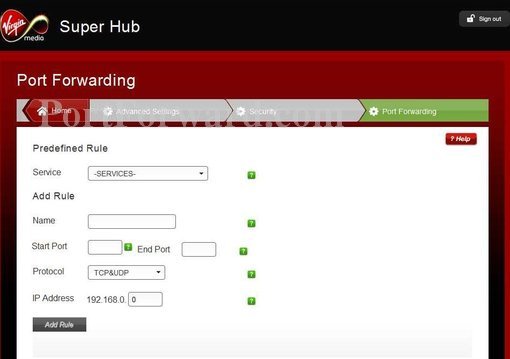 Step 4
This is the page where you enter your port forward information. By default Hikvision uses port 8000 and 554. Tip: You can also forward port 80 (Required for alarm events and to view your DVR from within a browser from outside your network)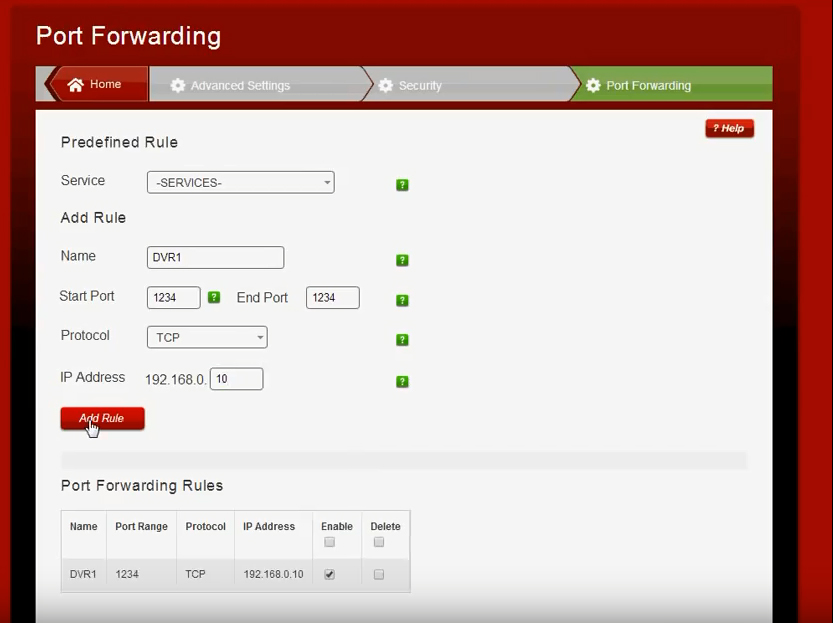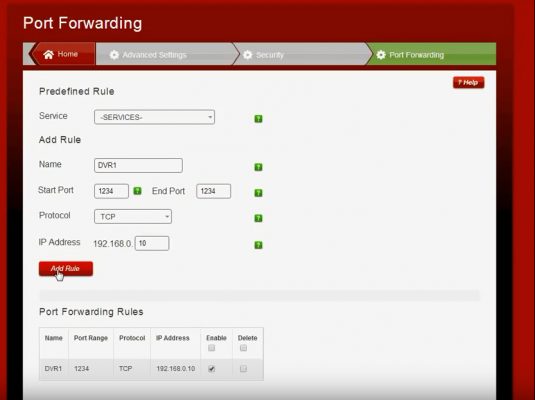 On this page enter the following information
Add Rule
Name: DVR-8000
Start Port: 8000        End Port: 8000
Protocol: TCP
IP Address: 192.168.0.100 (Replace this with the local IP Address of your recorder)
Then Click Add Rule. Once this rule has been added, Add another rule as follows:
Add Rule
Name: DVR-554
Start Port: 554        End Port: 554
Protocol: TCP
IP Address: 192.168.0.100 (Replace this with the local IP Address of your recorder)
Congratulations, you have completed port forwarding with Virgin Media Super Hub