SPRO CCTV Kits

Protect your home with the SPro Seven Home Security Kit

4 Camera Kit from only £599



Supplied & Fitted*
Professional Installation
We can supply & fit this CCTV kit
Workmanship Guarantee
Our workmanship is guaranteed for 2 years
Store Demo
Pop into our store for a demo of this kit
Warranty & Support
2 Years Warranty & Free support for your CCTV system
The SPro Seven DVR Recorder
3-in-1
The DVR supports the three technologies; Analog, HDCVI and IP Cameras.
High Definition HDMI
Analogue & 720P or analogue &1080N (plug & play) universal recording on BNC inputs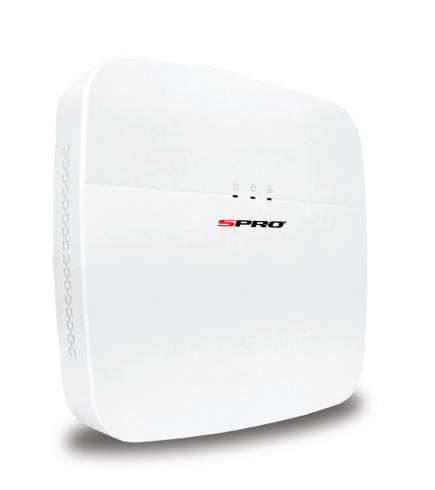 2 Year Warranty
Peace of mind with 2 Year warranty on SPRO hardware
Remote Access
P2P (no port forwarding required) – Apple app/Android app/Windows PC/Apple Mac
Mobile Viewing
The recorder is easy to use and requires no port forwarding or static IP, it simply works.
The hard drive is all setup and pre-configured to work out of the box. Simply download the app on your mobile device and obtain access with a QR code shown on-screen.

Kit Cameras
2 Megapixel 1080P water-proof 4-in-1 IR Dome camera
Day/Night Cameras with 15M Smart IR Range
Durable & weatherproof cameras for indoor and outdoor use, IP66, DC12V
High speed, long distance real-time transmission
Day/Night(ICR),
AWB, AGC, BLC, 2DNR 3.6mm fixed lens
4 CAMERA SYSTEM
from £599
4 Camera High Definition CCTV System
4 x SPro 2.0 MP Cameras 3.6mm
8 camera SYSTEM
from £750
8 Camera High Definition CCTV System
8 x SPro 2.0 MP Cameras 3.6mm
16 camera system
from £1443
16 Camera High Definition CCTV System
16 x SPro 2.0 MP Cameras 3.6mm
* Includes Standard Home Installation

Expert help
Our home CCTV packages are designed by experts with the best equipment to keep your home safe and protected.

MOBILE VIEWING
All our packages come with systems capable of being viewed remotely by mobile or tablet


Warranty
Our installations are backed with a 2 year parts and labour and 3 years on equipment.